We offer stainless steel kitchens to create a distinct and individual look in alfresco kitchens. We have specially crafted finishes typically only available in indoor kitchens. The concept of this is to create the same finishes in your outdoor kitchen to create an uninterrupted flow from indoor to outdoor. Finishes include paint, wood grain (powder coat), glass and embossed finishes applied to stainless steel boards which is then wrapped around a PVC core, allowing for a sturdy finish.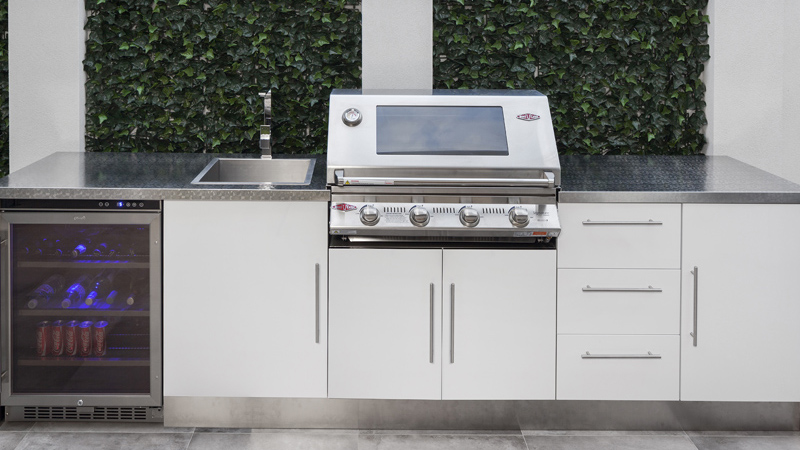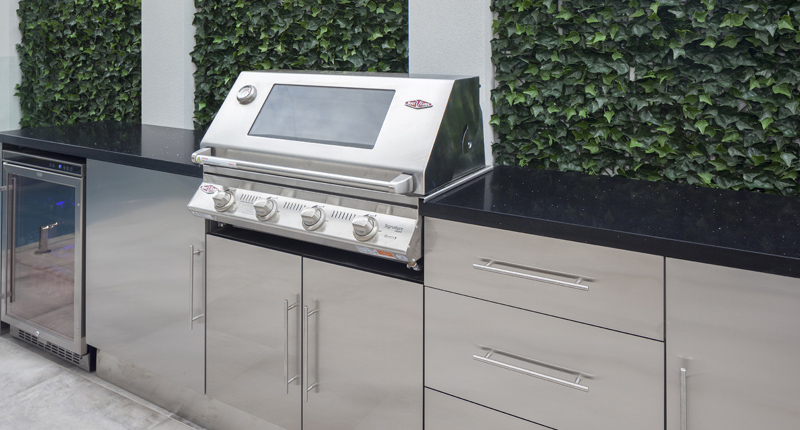 Being the most hygenic surface to work on and with the increasing trend towards industrial designs, stainless steel is becoming an increasing popular material.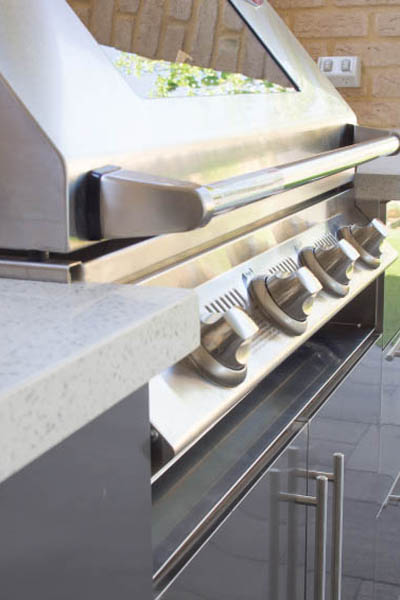 The advantages of stainless steel include:
Better tasting food
- Unlike many cooking surfaces which react with foods to impart their taste upon them, stainless steel doesn't affect the flavour of food.


Few Places for Microorganisms to Colonise
- Stainless steel is non-porus meaning it does not absorb dirt, providing no 'foothold' to stick to stainless steel.


Neutral Appearance
- The neutral appearance of stainless steel means that design can be flexible.


Long Life
- Stainless steel is hard, touch and corrosion resistant which contribute to it's long life.


Easily Cleaned
- Due to it's non porous property, it has a smooth surface making it easy to clean.